Specialist To Eradicate Beehive And Bees From Your Premises In Sydney
Are bees present near or inside your Sydney home? To get a competent bee removal service, contact Bobs Bee Removal right now. During the examination, we assess your home to decide if bees and their hives should be removed. In fact, we make sure that your house sustains no harm when our bee eradication Sydney team removes old hives and honeycombs.
We are also professionals in moving beehives and nests. Keep in mind to use our professional and licensed bee control service experts if you are looking for bee removal in Sydney. Despite the annoyance that bees cause, we always choose ethical bee removal techniques.
Additionally, we have a professional bee exterminator on staff that can efficiently remove bee swarms. One of our simpler duties is getting rid of bees from the premises. Hence we make sure our bee removal Sydney team is competent to provide you with amazing results.
So, get our assistance by dialing 0488 851 508 We will truly provide you with a safe and affordable bee removal service in Sydney.
Book Online
Online Booking Bobs Bee Removal Australia Wide Appointments.
Common Bee Species in Sydney
Mortar Bee
Bear Bees
Ground Bee
Teddy Bear Bees
Honey Bee
Carpenter Bee
Cuckoo Bees
Bumble Bee
Leafcutter Bee
Masked Bee
Resin Bee
Reed Bee
Homalictus Bee
Australian Stingless Bee
European Honey Bee
Italian Honey Bee
Asian Honey Bee
Blue-banded Bee
Bear Bees
Ground Bee
Caucasian Honey Bee
Different Bee Removal Sydney Services We Offer Round The Clock
We are here to offer you bee removal for all kinds of bee species
Leafcutter Bee And Hive Removal
As the name suggests, leafcutter bees are one that feeds on a leaf. We can help you to eradicate such bees from your place. We use safe techniques to eliminate such bees. Hence you can undoubtedly hire us.
Ground Bee And Hive Removal
You must be aware if you come across a honey-brown, hairy, half-inch-long bee. We would be happy to assist you in the removal of Ground Bee And Hive. Be extra cautious in such cases.
Stingless Bees Removal
No matter what the name is, when the stingless bee bites, it is painful. Therefore if you want to get rid of bees, contact us now. We will help you to eradicate those bees in an appropriate manner.
Bear Bees Removal
Bear bees are good pollinators. But still, if it is infested, it will be a headache. Our team uses sophisticated methods to eradicate bees. So reach us for eliminating the bees in an effective manner.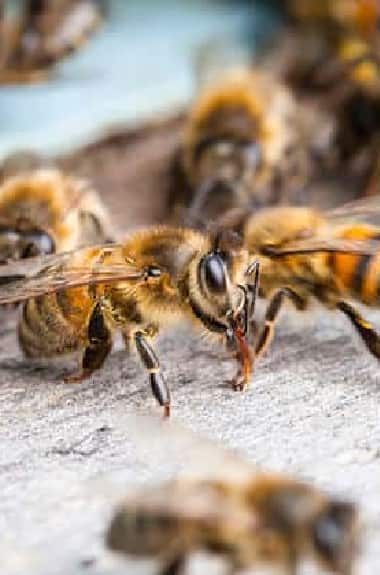 Where Do We Provide You With Our Bee Removal Services?
Bees are adaptive pests that build their hives wherever it is secure and supportive of structure. Therefore we are capable enough to provide you with exclusive services everywhere in Sydney. Have a look at the places we offer our Bee Removal Sydney services.
Residential place bee removal NIf you discover hives on your premises, we provide residential beehive relocation service. To provide you with a relaxed and comfortable atmosphere we offer this at a low cost. In addition, we do a post-inspection to provide our customers with further assurance.
Commercial place bee removal Bees are renowned to sting quite painfully. On the other hand, they cause significant disruptions. So it is advisable to seek expert assistance for bee removal services at commercial places. We offer the best assistance in Sydney.
Pre-purchase bee removal inspection Consider purchasing a home close to a lovely beach. However, you are not aware of the bees that could attack. Employ our staff to examine any bee infestation. We may also put up preventative measures all over your premises.
Emergency bee removal Have bees recently broken into your homes? They may be quite obstinate and challenging to work with. So, allow us to complete this task for you right now. As we offer emergency bee control services. You can benefit from our flexible scheduling choices. Eliminate them right away
We Never Harm Bees, Rather We Relocate Them To A Better Location
Killing bees is not always the answer. By being disturbed frequently, they look for a new location to move their beehive. The Bee Removal Sydney procedure is carried out by our pros, who will also assist you with removing the beehive. We offer a well-planned service to help you accurately.

Hive Area Inspection
We think an examination of the region plays a key part in performing beehive eradication. As a result, when we arrive at your location to evaluate the region, we first look for evidence of hives and nests.

Bee Removal
If you do not get rid of stinging insects like bees with expert assistance, they will not leave your property. Consequently, when the examination is finished, we eliminate the bees if we discover hives.

Bee Hive Removal
The best methods for removing bee hives are all known to our bee catcher. Therefore, once we find and recognise beehives, their removal is a simple process for us.

Follow-Up Inspection And Removal
The ideal thing a bee expert can do is do a final check of the area or building that has been treated. To ensure that all bees together with their hives have been effectively eliminated, a final examination is conducted.
Enjoy Our Same Day And On Time Bee Removal Service In Sydney
You can get in touch with us in an emergency. We assist you in resolving your bee problems promptly because our services are offered around the clock. Our bee removal Sydney staff members are constantly prepared and equipped, which will help you in an emergency.
Our team's main objective is to give their customers satisfying services. Therefore we put in extra effort to do this. All of the services we offer are reasonably priced and free of additional fees. Additionally, we will offer some practical DIY remedies to prevent bees from returning to your property in the future. So for secure, on-time bee removal service, reach us as soon as possible. You can hire us for European wasp removal services.
Reasons To Choose Us For Bee Removal In Sydney
We have a lot of industry experience, as well as the essential skills and understanding of bee removal work. Bobs Bee Removal has a strong connection with customers as a result of superior service. Our accommodating working hours and compassion make it simple for our clients to make an appointment with us. Below are a few more benefits of working with us for Bee Removal Sydney services:
Professionalism: Our team is highly competent and knowledgeable to provide extensive bee removal services in Sydney. We offer exclusive services from an experienced bee catcher.
Inexpensive Services: We make sure that we do not charge a lot of prices from our customers. Therefore we keep an optimal price range for all our bee control services
Latest technologies: To provide effective results, we use the most recent techniques. Modern strategies are more efficient in eradicating bees. You can check the Bees and Wasps Version here.
On-time service: We are always on time since we know the chaos caused by bee infestation.
Same-day service: Also, we are there in case of emergency and same-day appointments. We do not even charge extra money for our assistance.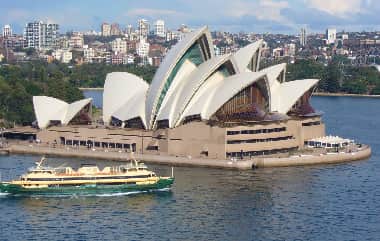 Our Team Is Available With Our Service All Across And Near Sydney
We provide our professional bee removal services all across Sydney. Our bee collector helps to catch and relocate the bees to the proper and safest place. Also, our bee control company aims to provide service to the maximum number of customers in need. Therefore we are available all across Sydney and its nearby locations as Parramatta, Blacktown, Bondi, Randwick, Newcastle and more. We make sure to provide quick bee control service too at an affordable price. So reach us for the most effective beehive relocation service in and near Sydney.
FAQs
Yes, we offer all of the top-notch services in Sydney and are also on call for emergencies.
The answer is that bees are not particularly aggressive until they are in danger. However, this does not imply that you should approach bees. They could feel threatened, and things might quickly spiral out of hand.
Yes, all our bee catchers are highly trained. Also, we use all the precautions to relocate bees to the new place.